AeroTEC Opens Engineering Center in Wichita, Kansas
The company is immediately hiring 25 engineering positions in Wichita's historic Old Town
Wichita, Kansas – August 9, 2021 – AeroTEC, the Seattle-based aircraft development company, announced today that it has opened a new engineering center in Wichita, Kansas. The new campus, located in Wichita's historic Old Town neighborhood, is AeroTEC's fourth location and will house 25 aerospace engineers with the potential of growing to team of 100 in the next year.
For a full list of all open positions, please visit the AeroTEC careers site.
AeroTEC will be hosting an open house at the new Wichita Engineering Center on Thursday, August 12th from 4:00 p.m. to 8:00 p.m. CDT. Refreshments will be provided, and company representatives will be onsite to deliver an Introduction to AeroTEC presentation at 4:30, 5:30 and 6:30 p.m.
AeroTEC selected Wichita for its new campus because of the city's reputation for top engineering talent and is actively recruiting to staff the new location.
"We're working on the front lines of modern aircraft development," AeroTEC Founder and CEO, Lee Human, said. "AeroTEC is doing big things. We've partnered with some seriously innovative companies – companies like Universal Hydrogen and others that have selected us as their long-term development partners.
Last week AeroTEC announced that the company was partnering with Universal Hydrogen on a hydrogen-powered Dash-8 conversion. AeroTEC will lead aircraft conversion, flight test, and certification activities.  But the company is also actively involved in more than 15 other aircraft development programs, such as:
Rolls Royce 747-400 Flying Test Bed Conversion (Link)
Honeywell RDR7000 Weather Radar Test & Certification Program (Link)
Multiple Special Missions Modification Programs
Multiple Hybrid & Electric Aircraft Development Programs
"The new Wichita office will play a significant role in supporting these programs with critical engineering activities," Human said. "If you're a brilliant aerospace engineer who wants the opportunity to develop next generation aircraft in emerging technology sectors, you should come work for us."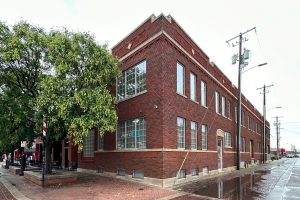 AeroTEC Open House – Wichita Engineering Center (Location)
Thursday, August 12th from 4:00 p.m. to 8:00 p.m. CDT
105 Washington N
Wichita, KS 67202
About AeroTEC
AeroTEC develops, tests and certifies new aircraft and aviation products, using innovative and scalable development, test and certification techniques to help large and small aerospace companies everywhere bring their products to market quickly, easily and efficiently. For more information, please visit www.aerotec.com.
AeroTEC Media Contact
Emily Brown
215.200.4545